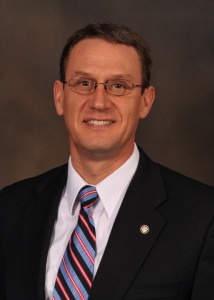 Mike Kuhn, Senior Vice President, Sales & Marketing, has been named in the class of 2015 for Leadership Greater Syracuse, a non-profit civic engagement program.
The program is designed to inspire participants to take a more active and higher level role in the community and in the work place. Graduates of the program often go on to serve on non-profit boards, school boards, and other community based leadership positions.
Mike will be the second Mohawk staff member to participate in the Leadership Greater Syracuse program. The first was Gar Grannell, Mohawk's President and CEO, who graduated from the program in 2004.
"It exposed me to many valuable resources in our community and inspired me to serve on the board of Huntington Family Center, a not-for-profit organization," said Grannell. "I was humbled by the people I met during the program. The experience contributed to who I am as a leader today."
Mike Kuhn will join over 50 other professionals from 45 local companies for the program's class of 2015.
Leadership Greater Syracuse was founded in 1990 as a partnership between the City of Syracuse, Onondaga County, Onondaga Community College and Centerstate CEO. To learn more about Leadership Greater Syracuse, visit leadershipgreatersyracuse.org.
Click here to read more about Mike Kuhn.