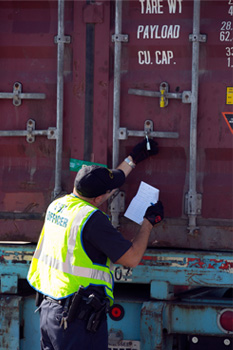 U.S. Customs & Border Protection (CBP) recently released a draft guide for container seal best practices, outlining recommended procedures for different links and activities within the supply chain.
The guide includes procedures for
U.S. importers
exporters
manufacturers
consolidators
cross border highway carriers
domestic highway carriers (in the U.S. and abroad)
Despite the fact that CBP has labeled this a "draft" version, the guide is surprisingly thorough, covering procedures from the point of sealing, to the point of receipt.
Click here to download the guide.
By Michelle Sardella