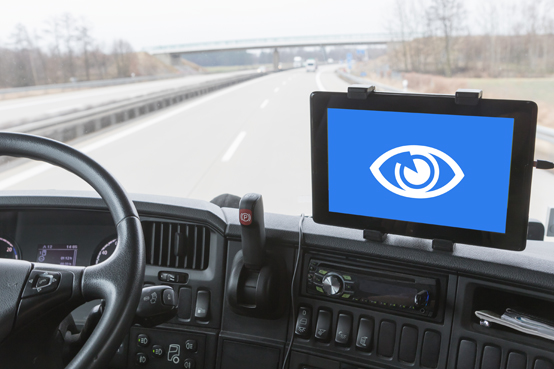 Trucking rules and regulations have been changing rapidly over the past few years. These changes, while mostly beneficial to the safety of the public, do have some consequences for the business directly involved. Effective in December of 2017, the Federal Motor Carrier Safety Administration's (FMCSA) latest change will mandate that all trucking companies be equipped with Electronic Logging Devices (ELDs), which will synchronize with a vehicle engine to automatically record accurate driving time and hours of service. It's not just trucking companies that will have to make some serious changes and sacrifices to comply with these laws. Shippers and their customers will also be affected in many ways. This change could be one of the largest since deregulation in 1980.
What this Means for Drivers and Shippers
Drivers have always been required to keep logs, but the majority of carriers still use paper logs. Details of handwritten driver's logs are tedious to read and difficult to report to a governing body. ELDs, on the other hand, will create a nice and neat data file for the government to download. This allows them a way to keep track of the habitual rule violators. While the enforcement will solely be a safety measure to stop drivers from logging incorrect hours, shippers and customers will be impacted the most.
When this change is implemented, the biggest effect on shippers will be:
Decreased capacity of trucks
Increased rates
Changes to shipping and receiving policy
Increased shipper liability
Decreased Capacity of Trucks
The Journal of Commerce speculates that shippers will start to see the capacity of trucks dwindle as early as the end of 2016 [1]. This is due to the fact that we are in the midst of one of the biggest driver shortages the U.S. has ever seen. The average age of a commercial truck driver is 49 and as more drivers reach the age of retirement, carriers are discovering how hard it is to find qualified drivers to fill those seats [2]. According to Business Insider, (see Figure 1), the potential shortfall for tractor-trailer drivers is estimated to be around 239,000 by 2022 [3].
Figure 1
Capacity will be cut even more when some small and mid-sized carriers—that often make a living running on the edge of the rules—don't get on board. These late or non-adopters will eventually fall by the wayside or be gobbled up by larger competitors. With nearly 70% of the country's freight being moved by truck, and 90% of those companies operating with six or less trucks, we are certainly looking at a very significant shortage [4]. While ELDs will not eliminate all violators, truckers will no longer be able to hide behind paper logs and forged times.
Increased Rates
In correlation with ELDs impacting capacity, they are also going to impact trucking rates. While capacity is shrinking, rates will have to climb. With carriers running into a shortage of drivers to haul freight, they will be forced to raise rates in order to compensate for the unused overhead they have. Smaller carriers and owner operators—who have made a living delivering to destination points in one day that are borderline two day points—will not be able to continue this practice. The mid-sized trucks will have to be tied up for an extra day, thus having to pay the drivers more, and in turn, charge more. This will also impact inventory costs. Depending on freight terms, adding an extra day in transit will add one more day of holding costs for the shipper. As a result, consignees may be forced to adjust their production schedules and hold more inventory so lines do not shut down.
Changes to Shipping and Receiving Policies
ELDs may force some shippers and consignees to alter their shipping and receiving policies. Shippers may have to take a harder look at their distribution operations. For instance, they will have to review appointments and stick to them, preload trailers, and search for other means of transport. Consignees may also need to be a bit more flexible on receiving to accommodate the driver breaks and shutdowns that have been commonly overlooked up until this point. There will need to be strategic planning and partnerships in order to help businesses become or stay world class shippers.
Increased Shipper Liability
Not only will trucking companies have to be strict on these rules, but the shippers must abide by them as well. Along with the ELD requirement is a stipulation forbidding coercion on the part of the shipper. Shippers that have turned a blind eye to what their trucking company or 3PL is doing, could face fines up to $11,000 per incident of coercion [5]. No longer will businesses be able to claim ignorance as an excuse; they will be held up to a much higher standard.
With all of the negative impact on business and trucking, why would the FMSCA choose to develop these requirements? It's simple—safety. The Department of Transportation believes ELDs will cut truck crashes by 1,844 per year. This equates to 434 injuries and 20 deaths per year avoided [6].
What Shippers Should Do
Get in front of this early. Savvy shippers are already working with their shipping and customer service departments to get ahead of this. It is still a little more than a year out, but waiting until the last minute to discuss policy and distribution could be far more costly when capacity vanishes and rates spike.
Look into alternative modes of transportation. Intermodal transport is emerging as a very viable option to traditional truckload trailers. The rail lines can put double the capacity of one truckload by stacking containers onto one car, which pushes costs down for shippers. Using the rail lines could help offset any capacity shortages and rate increases.
Work closely with your trucking companies and 3PLs. Ask for their input. They are preparing for this with their other customers and so should you. Make sure your brokers, 3PLs, and asset carriers plan on only using trucks that are equipped with ELDs, if they do not already. This could save you a lot of time, money, and headaches in the future.
Develop a partnership with your carrier. It's reasonable to assume that non-compliant companies will fade away, so make sure you are attaching yourself to a reputable partner. Lean on the logistics professionals to help in these coming times. Develop shipping plans and alternative plans with them. Also, involve your customers in the discussions. Try and make everything as transparent as possible, that way nothing comes as a surprise to anyone.
These seemingly small details will keep you compliant, running efficiently, and help to ensure you are satisfying your customer so nobody else will.
Mohawk Global Logistics has the knowledge and experience to help you prepare for ELD implementation. To learn more, contact our domestic division at 1-800-996-6429.
By Matt McKinstry—Truckload Sales Manager
Footnotes:
[1] Cassidy, W. B., "Small Truckers Delaying Switch to Electronic Logging, Survey Shows," Journal of Commerce, October 2015. Retrieved August 16, 2016 from <www.joc.com/trucking-logistics/small-truckers-delaying-switch-electronic-logging-survey-shows_20160324.html>.
[2] American Trucking Association, "Truck Driver Shortage Analysis 2015," October 2015: 2. Retrieved August 26, 2016 from <www.trucking.org/ATA Docs/News and Information/Reports Trends and Statistics/10 6 15 ATAs Driver Shortage Report 2015.pdf>.
[3] Badkar, M., "There's a Huge Shortage of Truck Drivers in America – Here's Why the Problem is Only Getting Worse," Business Insider, 2014. Retrieved August 16, 2016 from http://www.businessinsider.com/americas-truck-driver-shortage-2014-7>.
[4] American Trucking Association, "Reports, Trends & Statistics." Retrieved August 16, 2016 from <www.trucking.org/News_and_Information_Reports_Industry_Data.aspx>.
[5] Department of Transportation, "DOT Proposes Use of Electronic Logbooks to Improve Efficiency, Safety in Commercial Bus & Truck Industries," March 13, 2014. Retrieved August 17, 2016 from <www.fmcsa.dot.gov/newsroom/dot-proposes-use-electronic-logbooks-improve-efficiency-safety-commercial-bus-truck>.
[6] Ibid.