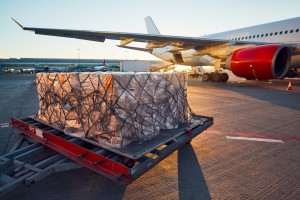 Syracuse, New York, December 14, 2018—Mohawk Global Logistics, a Great Place to Work® certified company, is pleased to announce a recent investment in technology that further expands our supply chain solution offerings to our clients while meeting new airfreight industry standards. Mohawk developed an IT solution that enables us to move from the legacy paper-based air waybill system to the electronic air waybill (e-AWB) standard that will go into effect January 1, 2019.
In November, the International Air Transport Association (IATA) reported that effective January 1, 2019, e-AWBs will become the default contract of carriage for all air cargo shipments. IATA reports that, "each year, more than 7,800 tons of paper documents are processed, the equivalent of eighty 747 freighters filled with paper. " After this date, those who utilize a manual AWB will be assessed a surcharge.
Mohawk is proud to be at the forefront —and an early adopter— of this initiative in the 3PL market. The AWB is the most important document that constitutes the contract of carriage between our clients and the airlines and we understood early on that transitioning to e-AWBs was not optional. It was something that we knew we had to embrace to be compliant with industry requirements and, more importantly, something we had to do to offer cutting-edge solutions to our clients. We are also very proud to have been chosen by two of the largest airlines to be a lead tester with the new e-AWB system.
Mohawk partnered with CHAMP in this initiative to integrate with its TRAXON cargoHUB, giving us access to over 120 airlines in the CHAMP Community. We will now be able to offer clients a more streamlined process that takes human intervention out of the equation and increases efficiencies, accuracy, speed and reduces the risk of delays.
John O'Sullivan,
Chief Financial Officer