There are a variety of useful features in our GlobalLink Domestic Transportation Management System (TMS), one of which is the ability to see rates from multiple common carriers.
To start, you will be asked to enter shipment information, such as the ship date, origin, and destination.
Then you will be prompted to add your items and their specifications, such as
Line number
Handling unit count (pallet, crate, etc.)
Piece count
Dimensions
Density
Gross weight
Commodity
Freight class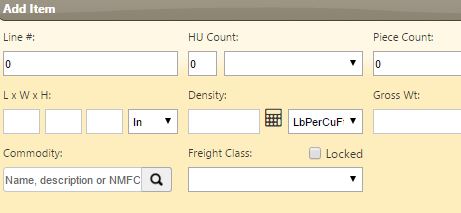 After adding your items, you can choose to include shipping details and special services such as, lift gate delivery or lift gate pickup.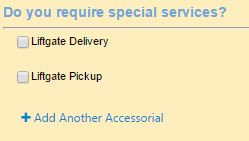 Once you input your information and select Get Rates a list of carriers will populate. This list shows you the rates from each carrier and breaks the price down by net freight and accessorial. It also shows the estimated transit time in days and the estimated delivery date.
Here's a closer look at one of the rates.

Finally, when you have chosen a rate, a quote number will be generated for you.
From there you can save the quote number for future reference or choose Ship Now to book the shipment.
This feature makes it painless to get quotes from a variety of carriers at the same time. To learn more about the GlobalLink Domestic TMS, contact us at info@mohawkglobal.com.