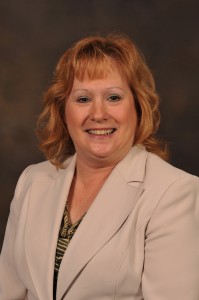 It is a bittersweet moment for me to announce that Cindy Sardella, Vice President Culture, and a founding partner of Mohawk Global Logistics, retired at the end of 2019.
Cindy's journey began 34 years ago when she started working for the original Mohawk as an administrative assistant before it was acquired by J.V. Carr & Son, Inc. in 1988. I met Cindy when I joined J.V. Carr in 1990. After the new Mohawk was started in September 1993, Cindy took on many roles that ranged from administration to operations to human resources. She gained a wealth of company experience and industry knowledge that proved invaluable as a partner in
our company.
Cindy has been a dedicated and integral part of the organization. She was instrumental in helping to build and transform it over the years to where we are today – a successful, growing, family-oriented business.
I could say that we're losing the cornerstone of our business, but the reality is that Cindy's positive influence and impact on Mohawk Global Logistics and our team is immeasurable and will be felt for years to come. She has been the heart of our organization, largely responsible for our family-like culture of—Enrich. Care. Deliver.—and a major reason we're a successful, six-time Great Place to Work-certified company.
Throughout the years, Cindy has been a great friend, listener and mentor. She is one of the kindest, warmest and most loving people you could ever meet – a true inspiration to us all.
Reflecting upon her retirement, Cindy said, "I am extremely proud of the culture we have created at Mohawk and all the work and accomplishments over the past 26 years. At the same time, I am humbled by all the kind words and well wishes I have received. My career at Mohawk has been a wonderful journey. Throughout the years I wore many hats and took on many roles. These experiences were invaluable to me when I finally settled into the role of Vice President, Human Resources. Having been in the shoes of many here allowed me to be much more empathetic and insightful into the needs of our employees."
Cindy also added, "I will take with me fond memories and know I'm leaving Mohawk in very capable hands. Mohawk is positioned for great things in 2020 and beyond. I applaud you. You're my family and I love you all and will miss you greatly, but I will be checking in from time-to-time to see all the wonderful things that are happening at Mohawk."
As Cindy enters this amazing chapter in her life, I want her to know that her Mohawk family loves her and will miss her more than she will ever know.
Cindy will always be a part of our Mohawk family!
By Gar Grannell, Chairman & CEO