In 1970, the United States saw its first Black History Month celebration. By February 1976, it had become an official annual observance, decreed by President Gerald Ford. The entire month of February was dedicated to honoring and remembering the achievements of historical Black figures who helped shape America, and the world. As February draws to a close, we would like to share with you how Mohawk Global celebrated the occasion.
Mohawk Global is a seven-time Great Place To Work® company. This is a testament to our family-like culture and commitment to our Core Values of "Enrich. Care. Deliver." We care personally for each other, our clients, and our community, and believe every voice matters. This is why we feel it is so important to celebrate the voices of Black people – our fellow Americans – and to shine a well-deserved spotlight on their contributions to American history.
Celebrating During a Pandemic
Though we were unable to hold in-person celebrations due to the pandemic, that did not stop us. We embarked on a digital awareness campaign on Yammer—our internal social channel—introducing and getting to know Black innovators each week. We researched many deserving historical figures, focusing on those who have not been widely recognized for their significant achievements, or who have been forgotten over time. We thought it would also be fun to focus on individuals who made major contributions to our industry—transportation. Here are a few of our selections:
We honored and remembered American inventor Mr. Frederick McKinley Jones for his contributions to refrigerated transportation.
Jones had little formal education and gained his knowledge from self-study, work experience, and serving in the military. He had a curious and inventive mind and became an engineer, a designer, an inventor, and an entrepreneur.
Jones' inventions transformed many industries such as the medical equipment, motion pictures, and portable air conditioning industries.
His patented design of a portable air-cooling unit for trucks carrying perishable foods was instrumental in developing the international refrigeration transport industry that we know today. Jones was awarded a total of 61 patents – 40 in refrigeration equipment alone. Because of his contributions, fresh fruits, vegetables, meats, and other foods could now be shipped throughout the country and around the world. Nothing was "out of season" any longer. The ripple effect of this discovery was far-reaching, positively affecting restaurants, frozen foods, and supermarkets. Jones was also a co-founder of Thermo King Corporation (a multi-billion-dollar company today).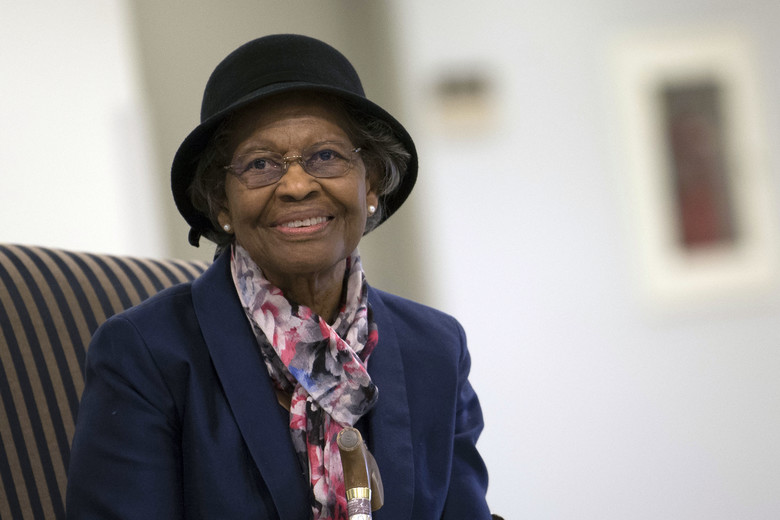 We also honored and remembered American Mathematician, Dr. Gladys M. West, for her contributions to satellite geodesy, which, according to Wikipedia is defined as, "the measurement of the form and dimensions of Earth, the location of objects on its surface, and the figure of the Earth's gravity field."
West comes from a sharecropping community where her father worked on a farm and her mother found work in a factory. She wanted a better life for herself and saw education as a way to achieve that. In high school, she won a full scholarship to Virginia State College (now Virginia State University) and earned her B.S. in Mathematics. After teaching for a few years, West returned to school to earn her Master of Mathematics. She eventually found her way in 1956 to the Naval Proving Ground in Dahlgren, Virginia (now Naval Surface Warfare Center) where she was one of only four Black employees and only the second Black female.
In the 1960s, after working on an award-winning project, West began to analyze data from satellites. According to her wiki site, "from the mid-1970s and throughout the 1980s, she programmed an IBM computer to deliver precise calculations to model the shape of the Earth. Generating an extremely accurate model required her to employ complex algorithms to account for variations in gravitational, tidal, and other forces that distort Earth's shape." This data serves as the foundation for the Global Positioning System. She truly was a Hidden Figure. West continued to impress. In 2000, at the age of 70 West earned her Ph.D. in Public Administration.
Our Mohawk family learned so much about these and other trail-blazing innovators during this celebration. It has sparked our appreciation for things in our everyday life—such as what we can eat year-round, how we drive and, best of all, not having to ask for directions.
---