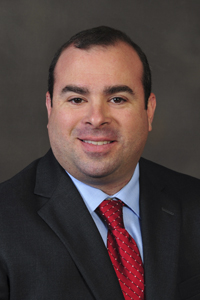 CLEVELAND, NJ — Mohawk Global Logistics has promoted Nate Holsing to General Manager of its Cleveland branch.
Holsing's previous experience includes working for Mohawk as Import Manager at their office in Syracuse, New York, as well as several top freight forwarders where he managed teams that supported the importing activities of a number of Fortune 500 companies.
A licensed Customs broker and certified Customs specialist, Holsing replaces Kenton Grimes, who has been promoted to Business Development Manager.
For more information about Nate Holsing, cick here.
About Mohawk Global Logistics
Mohawk Global Logistics is a freight forwarder and Customs broker with offices in New York, Illinois, Ohio, and New Jersey. The company is headquartered in Syracuse, NY. For more information, visit mohawkglobal.com, connect with us on LinkedIn, and follow us on Twitter (@MohawkGlobal).