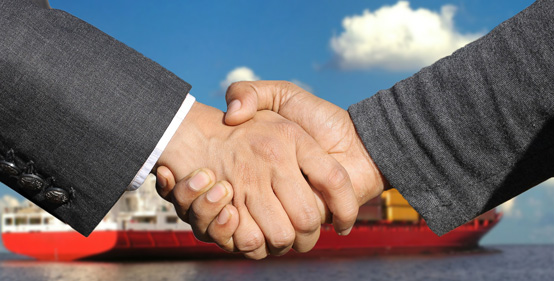 Ocean Network Express (ONE)—which is the result of the recent NYK, MOL, and K Line merger—begins servicing shippers in April. This, along with COSCO's pending acquisition of OOCL will leave the industry with three alliances and three owners within each. The consolidating carriers believe this will lead to greater competitiveness in the industry, while shippers are not convinced.
Container shipping is a giant inverted pyramid, says the Journal of Commerce (JOC), and with the recent mergers, the leading carriers—positioned at the bottom—will be holding about 80 percent of the market share in 2018.
Limiting Competition
Drewry's Global Reefer Freight Rate Index points out that rates have increased over the last 12 months and that "the markets are becoming increasingly tight with behaviors one would associate with oligopoly conditions." Now that five separate carriers are out of the running, it leaves shippers with fewer options to choose from, thus limiting competition in the market.
"In the last year, we have gone from four alliances on the Trans-Pacific trade to three, and with even further consolidation of carriers since, we are down to three owners in each alliance, plus a few independents," comments Rich Roche, Vice President, International Transportation for Mohawk Global Logistics. "This has greatly reduced competition in this trade lane."
To give you a visual, here's a look at the state of carrier consolidation for U.S. East Coast ports in 2017 and in 2018.

Even though the carrier consolidation trend is likely to continue in 2018, thus eliminating even more competition, Mohawk will continue to provide flexibility with all four sets of sailing.