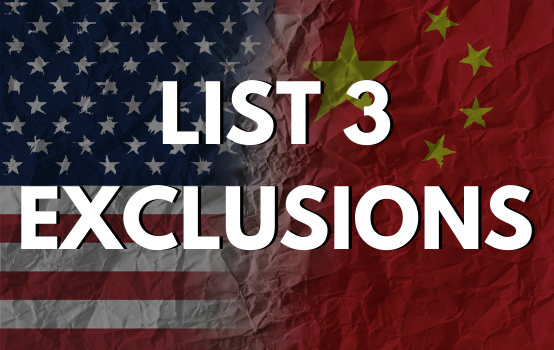 The Office of the U.S. Trade Representative (USTR) has announced the 12th set of Section 301 tariff exclusions for list 3. The exclusions will apply as of the September 24, 2018, effective date of the $200 billion action, to August 7, 2020.
The exclusions include one 10-digit HTSUS subheading, which covers 20 separate exclusion requests, and 107 specially prepared product descriptions, which cover 157 separate exclusion requests.
If you have any questions, please reach out to your Mohawk customer service representative.