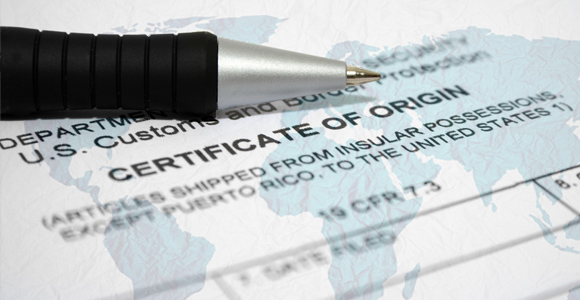 U.S. exporters are required to inform all recipients, including U.S. Customs and Border Protection, of incorrect certificates of origin. In the past, the only way to notify Customs of an incorrect certificate was in writing. However, in a recent post, Customs provided a new procedure for communicating this via email.
If you need to submit a notification to Customs regarding an incorrect certificate of origin for the CAFTA-DR, Colombia TPA, Korea FTA, Panama TPA, or Peru TPA, the notification should be sent to fta@dhs.gov with the following included:
Copy of the incorrect certificate of origin.
Copy of the reissued certificate of origin (if any).
Explanation of the error (provide details as appropriate).
Names and emails of all parties that have received the offending certificate of origin.
Statement that each party that has received the incorrect certificate of origin has been notified.
Failure to notify recipients of the incorrect certificate of origin, including Customs, could result in penalties. For help with certificate of origin compliance, contact Mohawk Global Trade Advisors.
By Danielle Leonard