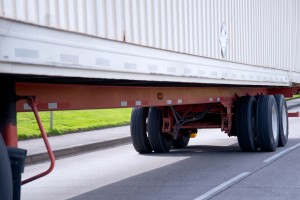 The 301 tariff announcements of last year resulted in extensive front-loading of cargo as importers across the country accelerated their supply chains to beat the January 1 deadline for customs clearance.  The record-setting volume of containers that arrived during the extended Peak Season may be winding down now, but with overflowing warehouses across the country, containers are waiting their turn at warehouse doors and storage yards to be unloaded as space permits.
Read More: Major Delays at Ports of Los Angeles-Long Beach Terminals
With each of these containers sitting atop a chassis at remote sites, the effect on ports and rail terminals is less fluidity due to a deficit of chassis to mount loaded containers upon within their gates.  For each container that is not turning fast enough, one captive chassis cannot be used to move another container off the terminals.  The resulting chassis grid-lock is causing containers to exceed their free time at the terminals resulting in an upswing of demurrage and detention charges being assessed.  The terminals claim they are as much a victim of the problem as everyone else, and as such,  will not extend free time beyond contractual limits.
Union Pacific Railroad is one such terminal operator that recently announced a new process where they are stacking loaded containers while they await the necessary chassis to move them, and have altered their schedule of demurrage charges while they work through the process.
Mohawk Global Logistics will continue to monitor the development of the backlog. If you have concerns or questions about your current shipments, please reach out to your Mohawk Global Logistics representative.