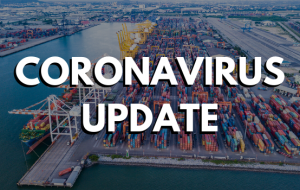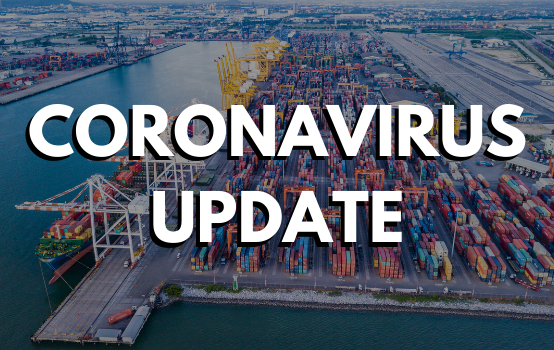 With the number of new cases of COVID-19 slowing in China, and a gradual return of their labor force, we are starting to see the beginnings of recovery for the transport industry. Factories are coming back online with 50 percent or more of their workers having returned, and further estimates of 80 to 90 percent of labor back in place by the end of March. We are happy to report that the human side of the pandemic is on the mend in China, as the people start getting back to some semblance of normalcy.
Current State of Shipping
Cargo bookings are beginning to pick up, but the imbalance caused by void sailings and scattered equipment will make for a choppy return of transportation services. Empty containers have been piling up at U.S. ports and terminals due to the shortage of vessels deployed to take them back to Asia. Large volumes of loaded containers are still awaiting delivery in China before they can be reloaded and exported out. Ocean carriers will continue to reduce the number of void sailings through March and April, carefully matching to demand, but ultimately will return to regularly scheduled weekly services.
What to Expect
In the meantime, we caution there may not be a vessel sailing or a container available to meet your exact needs for every booking, so some delay should be factored into imports and exports for the next four to six weeks. Carriers, who are estimated to have suffered collective losses of $1.5 to 2 billion dollars, may also push hard for higher rates during the recovery. This may come in the form of a temporary Peak Season Surcharge or General Rate Increase and will vary from one carrier to another.
Airlines are also reeling from the worldwide slump in passenger and cargo demand, having suspended many regular flights, while asking regulators for leniency on slot regulations that force them to "use it or lose it." Instead, they are attempting to respond with right-sized capacity decisions, which will allow them to better serve the ever-changing market demand as recovery continues to unfold.
What You Can Do
Our advice to our clients, whether for ocean freight or air freight, is to forecast your cargo needs well, and book as early as possible. We will make every effort to get your cargo moving as you require, and keep you informed of any status changes as they may arise. If you have any questions, reach out to your Mohawk customer service representative.