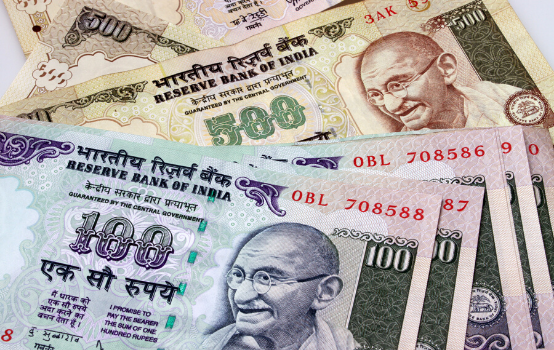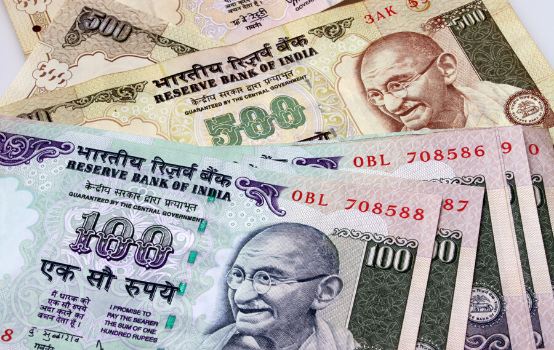 Let's start with an unquestionable fact: COVID-19 or not, Chinese manufacturing is not going anywhere. China is home to 35% of U.S. imports and there is no conceivable way that a country, which has spent the last 50 years perfecting the art of supply chain management, is going to give up. However, now it is time for a country like India to finally make its mark as a safe, democratic, and peaceful destination for companies looking to diversify beyond China. To assist in this, India has recently announced bold structural reforms that could finally propel the country towards its long-awaited promise.
While there is an urgency to prepare itself for the arrival of global manufacturing, India still needs to provide for its poorest, many of whom live just above the poverty line and rely on daily earnings. In this regard, India has announced a well-balanced stimulus package—to support those at the bottom of the pyramid, while providing structure and policy reforms to propel the economy.
Agriculture
India's agriculture provides employment to 58% of the country's 1.3 billion people, yet only contributes 18% to its GDP. Despite several recent reforms, a large part of India's agricultural output never makes it to the consumers—let alone to foreign markets. The oppressive Essential Commodities Act of 1955 has now been diminished and now allows exporters of agricultural products to maintain as much stock as needed to sell globally. Furthermore, foreign companies can now invest in Indian farming, which allows farmers to maximize output and enhance profitability. Investments in warehousing, transportation, and organic and GMO farming is now becoming available to private companies. This is a welcomed move and should bring Indian farmers out of the clutches of pre-historic independence era regulations.
Self-reliance vs. Globalization
One of the first thoughts that came to mind when reading about the details of India's stimulus package was how it may be the familiar protectionism & welfarism cloaked as self-reliance. However, a deeper dive into the new measures explains that self-reliance, while indeed an intended goal, is designed as a precursor to global competitiveness. For instance, India is one of the world's largest pharmaceutical manufacturers. However, the industry was traditionally dependent on foreign procurement of Active Pharmaceutical Ingredients (APIs). The government has announced significant financial aid to companies to produce pharmaceutical ingredients in India, essentially improving exports in the future.
The removal of restrictions will put more money back in the farmers' pockets and more produce—at better prices—in the hands of the global consumer. Lines of credit for Micro, Small & Medium Enterprises (MSMEs) and permission to operate in sectors largely monopolized by government owned companies, will make Indian products more competitive both in the country and globally. Defense production, traditionally designed to protect India's borders, is now liberalized to sell to global markets. India has demonstrated that a well thought out stimulus package can help self-reliance translate to global competitiveness, instead of protectionist populism.
Labor & Land
The question that seems to plague the minds of foreign investors is whether they would be able to operate efficiently and sufficiently to justify their investment in India.
Over the years, in order to prevent human rights violations, and protect the interests of its factory workers, India created rules that essentially made it impossible for companies to provide at-will employment or maximize productivity and output. However, companies can now rationalize their work force, amend work hours and hire & fire at will. Some states have suspended government mandated employer obligations for the next few years to promote a non-oppressive employee/employer relationship. Socialist era labor laws are now being replaced by market friendly regulations, which allows companies to manage their Indian workforce according to global standards.
Another significant pain-point for companies has been acquiring land for production. India has tried repeatedly to pass through parliament a U.S. style eminent domain law, only to be faced by severe opposition from socialist minded political parties. However, as the saying goes—never waste a crisis.
The federal government has now pushed through long desired land acquisition reforms making 462,000 hectares of land available for foreign direct investment. India has tasked its embassies and consulates around the world to reach out to companies in electrical, pharma, medical devices, electronics, heavy engineering, solar equipment, food processing, chemicals, and textiles to acquire land in India with readily available utilities and transportation access.
What the Stimulus Package Means
In short, India's $300 billion economic stimulus package has all the bells and whistles to bring the country out of this turmoil, as well as turn India into the manufacturing hub of the 22nd century. Indian governments have been long plagued by conflicting agendas of protecting and providing for their poorest, while embracing the tenets of free market economics. Hopefully, this abysmal pandemic has finally aligned agendas in the same direction—to make India a powerful and prosperous economy within the parameters of democratic values and compassionate capitalism.
Interested in learning more about making India a part of your supply chain? Schedule a call with Shaun today.