Several ocean carriers have announced significant congestion surcharges with various start dates through the month of August and into September. Two types of surcharges are being announced:
Rail congestion surcharges in the U.S, dealing with the high demand for international intermodal containers moving inland throughout the U.S.
Port Congestion / High Demand surcharges relating to the continued high demand for freight moving from Asia into the U.S.
First, below are the rail congestion surcharges that have been announced by carriers:

Second, below are the Port Congestion/High Demand surcharges that have been announced: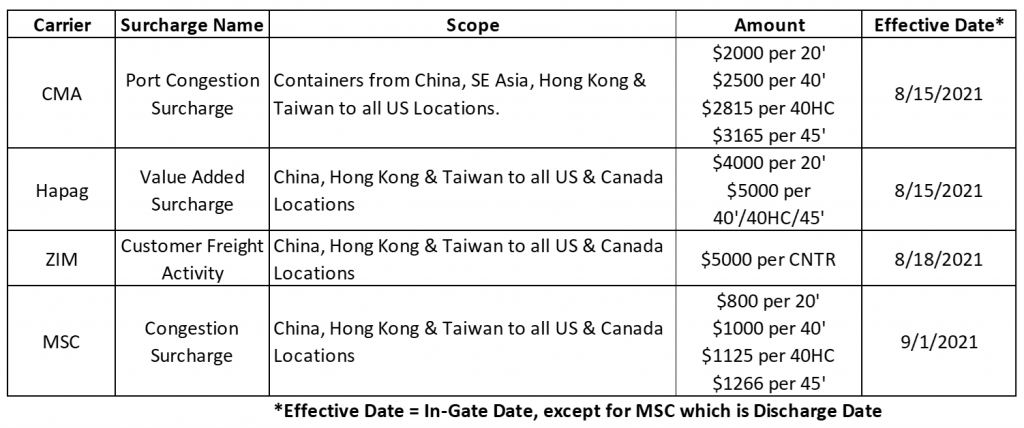 Mohawk will include these fees or advise when they apply when providing rates and booking options. We will keep you advised of any changes or additional announcements as they occur.