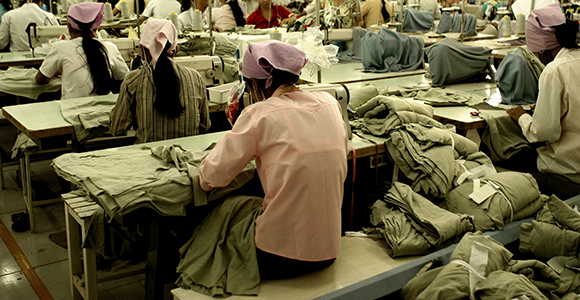 Earlier in March we shared an article on the importance of knowing your suppliers titled, Forced Labor and Chocolate: Do You Know Your Suppliers? The focus of that article was to inform U.S. importers of possible consequences they can face if they underestimate the importance of Reasonable Care, and to reinforce the importance of practicing due diligence in understanding what's going on in their global supply chain.
As a follow up, this article serves as a best practice guide for U.S. importers to ensure their supply chains have no forced labor. Specifically, the U.S. Customs and Border Protection's (CBP) recently posted recommendations as a best practice to follow to eradicate the importation of goods produced with prohibited forms of labor (forced or child labor, including dangerous child labor and the slave labor of trafficked children).
Have you taken measures to ensure your imported goods are not produced wholly or in part with forced or child labor? Here are some principles to create a social compliance system that mitigates your risks and builds on your internal controls as a best business practice and avoid an enforcement action:
Comprehensive Supply Chain Profile
Does the U. S. importer have a comprehensive understanding of the natural supply chain from sourcing of raw materials to subcontracting manufacturing to the assembly of finished goods destined for the U.S.?
For their products, has the U.S. importer conducted a comprehensive risk assessment of forced labor in the global supply chain and conducted onsite production visits to the factory, farm, or mine for high-risk countries?
Is the U.S. importer engaged with industry specific multistakeholder initiatives?
Written Code of Conduct
Has the U.S. importer developed and applied a formal written code of conduct for all international interactions associated with the sourcing of foreign goods?
Is the code of conduct shared with all suppliers in the global supply chain as a stand-alone document or as addendums to purchase orders, contracts, or letters of credit?
Does code of conduct include specific language as to minimum labor standards as specified by the United Nations International Labor Organization (ILO), other intergovernmental organizations, or multi-stake holder initiatives?
Robust Internal Control Process
Are the internal controls established according to professionally recognized objective audit standards?
Does the U.S. importer have sufficient internal controls in place to effectively deter and detect instances of noncompliance with the code of conduct and other best practices?
Does the U.S. importer conduct periodic compliance audits using in-house personnel or external audit professionals?
Does the U.S. importer's internal control process cover every level of the product supply chain including relevant business documents?
Does the U.S. importer have adequate corrective action plans to address noncompliance and deter weak business practices?
The CBP is actively enforcing trafficking in supply chains and confiscating goods coming into ports under suspicion that they were produced with forced labor. To counteract items of child and forced labor from entering into your sales channel and global supply chains, you should have and follow established best business practices to ensure your global supply chain partners and vendors utilize no forms of forced or child labor.
To learn more about our import compliance services, or to simply talk about how we can help your organization develop its own forced labor best practices, contact Mohawk Global Trade Advisors.
By Yvonne Scott-Younis