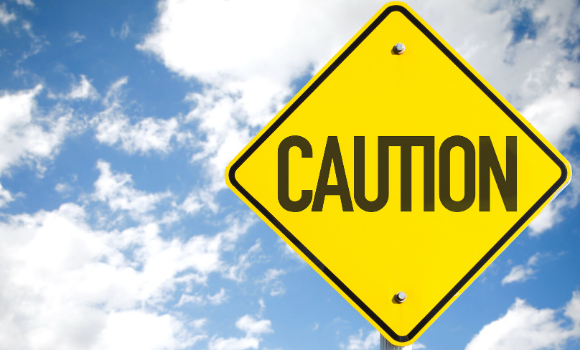 Though United States border protections and national security are getting better by the day, shippers are often the first critical point of contact for export violations. It is important that exporters stay alert and know the signs that a shipment may be destined for an inappropriate use, user, or destination by potentially blocked individuals.
The Bureau of Industry and Security (BIS) has recently updated their list of "red flags", or indicators that exporters can reference if they believe a shipment may contain a violation. Though the list covers many circumstances, it is not all-inclusive and simply serves as an overview of situations that could be cause for reasonable suspicion that a transaction is in violation of Export Administration Regulations.
What to Watch Out For
The customer or address listed matches or is similar to one found on the Commerce Department's List of Denied Persons, Unverified List, Entity List, Specially Designated Nationals & Blocked Persons List, Debarred List, and/or Nonproliferation Sanctions List.
The customer or agent seems hesitant about answering questions regarding item end-use.
The product is not commonly appropriate for the buyer's line of work, such as "an order for sophisticated computers for a small bakery" (BIS).
The item in question has inappropriate levels of capability compared to the technical level of the country it is being shipped to, such as "semiconductor manufacturing equipment being shipped to a country that has no electronics industry" (BIS).
Though the terms of sale might commonly require financing, the customer is willing to pay cash for a very expensive item.
The customer has no background or experience in business.
The customer knows little to nothing about the performance characteristics of the item, but still wants it anyway.
The customer declines routine installation, training, maintenance, or any other similar services.Delivery dates are uncharacteristically vague and/or deliveries have been planned for obscure destinations.
The product's final destination is listed as a freight forwarding firm.
The shipping route is not appropriate for the product and destination.
The product packaging does not match with the stated method of shipment or the destination.
The buyer is evasive and reluctant to answer questions clearly about whether the product is intended for domestic use, export, or reexport.
Additional guidance on knowing your customer has been provided by the BIS. If a shipment you are being asked to export is consistent with any of these red flags, please contact BIS directly at 1(800)-424-2980 or fill out the confidential lead form regarding your customer.
If you have any further questions regarding export violations and how you can help by being aware of indicators, contact Mohawk Global Trade Advisors.
This content was derived from the Bureau of Industry & Security's website and compiled by Mohawk Global Trade Advisors.
---