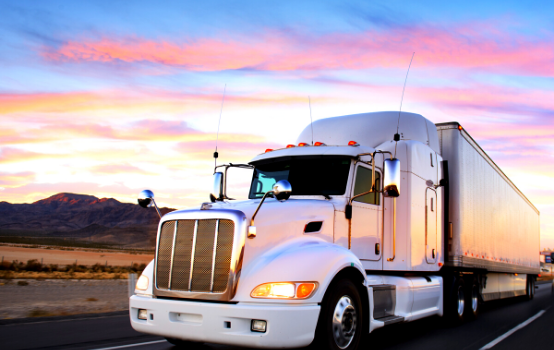 Each morning we wake to a new "normal."  Since March, we've had to learn what a global pandemic means. More importantly, we've had to take a step back and understand how this virus will impact our supply chain.
We've all started asking questions—is our business essential? Can we stay in operation? If we do, are our vendors even operating. If not, how do we get the materials needed? How will our ability to deliver our end-product to our customers be impacted?
Once we answer those important questions, the next question is how we can be proactive as an "essential" business? Or how can we prepare for the future, if we are considered "non-essential" and are forced to shut down? Because we all know that even if we shut down, we are not fully shut down. We still need to be prepared to fulfill customer's needs, as soon as possible.
Let's start with looking at essential businesses that are still operational, and which mode of transportation will ensure their supply chain is successful. To be successful, we must look at all modes—less than truckload (LTL), full truckload (FTL), specialized equipment, intermodal and/or expedited shipments.
As we look at those modes, we must utilize our market knowledge to assess the best options to impact our supply chain with minimal disruption and cost increase. The most important factor is recognizing which mode is fully operational. We learn daily of LTL carriers removing guaranteed services. We learn about FTL carriers shutting operations.
FTL Consolidation
From this information, a suggestion would be to look into FTL consolidation. This is consolidating your LTL shipments into a single FTL. Then the FTL is delivered to a central LTL terminal. The LTL terminal then completes the final delivery. This combination turns LTL into expedited by not having the shipments stop across the country at different terminals to be transferred. When using this method, you eliminate the chances of the shipment sitting at one of those terminals. There is also a significant cost reduction. This is just one of many supply chain options to consider that will have a drastic impact on meeting the demands of your customers.
For those who are considered non-essential businesses, this downtime allows you to discuss a cross-functional plan to meet the demands that wait—once things return to some definition of normal. A plan that is unique to your business and utilizes an understanding of market conditions, pricing, and capacity.
This proactive approach allows you to implement a plan that can use air, FTL, LTL, ocean, rail/intermodal, and time critical modes of transportation. Also, a non-reactive approach helps you recognize the challenges now and make decisions quickly to create an adaptable and efficient supply chain.
The utilization of multiple modes will help create a proactive approach for positive market share increase by returning to business—as normal, as possible—as fast, as possible through on-time delivery. Just think of how much time, money, and stress a proactive supply chain distribution plan will save your company.
Want to discuss your options and what modes will work best for your business? Reach out to us.